Pinot Noir-2014 Pisoni Vineyard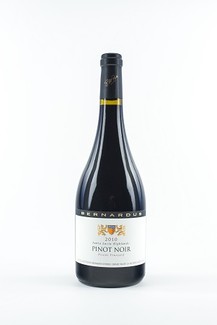 Gary Pisoni is the iconic grower whose Pisoni Vineyard Pinot Noir has brought worldwide attention to the Santa Lucia Highlands. Planted with renowned "Pisoni close", this unique vineyard produces amazing Pinots which can rival the best red Burgundies. We are particularly honored to be among the select few to receive fruit from Gary Pisoni.
Picking Date:
September 10th, 2014
Appellation:
Pisoni Vineyard, Santa Lucia Highlands
Fermentation:
All our grapes are hand-picked and sorted at teh winery for maximum quality. They are destemmed and gently pumped into small fermenters, each with a different yeast, and hand punched or pumped twice daily until fermentation is complete. The solids are then pressed and the wines aged in French oak barrels for ten months before final blending and bottling.
Cooperage:
Sirugue and Billon
100% French; 50% new
Bottled:
August 2015
892-6/packs