Chardonnay-2015 Sierra Mar Vineyard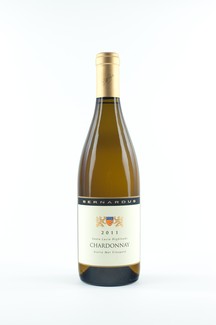 Sierra Mar is a superb vineyard planted by the renowned grower Gary Franscioni on a dramatic hilltop location at the southern end of the Santa Lucia Highlands. We at Bernardus are honored to be among the few to receive both Pinot Noir and Chardonnay from this super star vineyard.
We have chosen two from among the several clones of Chardonnay planted here: the celebrated Wente clone and Dijon clone 96. As usual at Bernardus, we use only hand-picked and sorted grapes for our wines.
Appellation:
Santa Lucia Highlands.
Fermentation:
All our Chardonnays are fermented and aged in the Burgundian tradition. The grapes are hand picked and sorted for quality before being gently whole-cluster pressed and fermented using a special selection of yeasts. All our Chardonnays undergo a complete malo-lactic fermentation to enhance richness and complexity. In addition, each barrel has been hand stirred every two weeks until shortly before blending and bottling.
Cooperage:
100% French; 40% new: Sirugue, Billon, Dargaud & Jaegle.
Picking dates:
September 10th and 16th, 2015.
Bottling:
August 29th, 2016.
434 cs. (750 mls.)